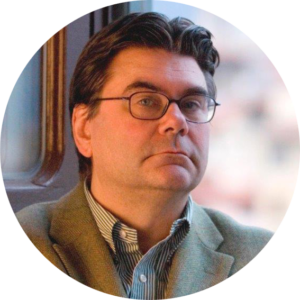 John Thomas Spike
John Thomas Spike is a noted art historian, author and lecturer, specializing in Italian Renaissance and Baroque art. He is also an important critic of contemporary art and is past director of the Biennial of Florence. In 2007, Spike was named to the faculty of the Masters in Sacred Architecture, Arts and Liturgy organized by the European University of Rome and the Pontifical Commission on Fine Arts. In 2010 Spike was recognized by the Council of Europe as an expert in Cultural Heritage. In 2013 he was accepted into the Most Venerable Order of the Hospital of St John in Jerusalem, under the auspices of HM Elizabeth II. Since 2011, Spike has been Chief Curator of the Muscarelle Museum of Art at the College of William & Mary, in Williamsburg, Virginia, where is also a Distinguished Visiting Professor. He curated there several important international loan exhibitions, including 'Michelangelo: Sacred and Profane', 2013, and 'Leonardo da Vinci and the Idea of Beauty', 2015, which traveled to the Museum of Fine Arts, Boston, and the Palacio de Bellas Artes in Mexico City, Mexico.
Born in New York City in 1951, Dr. Spike earned his Ph.D. at Harvard University in 1979. His thesis was the first complete study of the important Caravaggist painter, Mattia Preti (1613-1699). Among his many books on Mattia Preti is the Catalogue Raisonné of the Paintings (1999). As a result of this work, Spike was named an honorary citizen of Taverna, the city of Preti's birth.
During his career Spike has organized exhibitions and given lectures at many of the world's most important museums: the Pinacoteca Nazionale, Bologna; the Uffizi Gallery and the Biblioteca Nazionale Centrale of Florence; the Kimbell Art Museum, Fort Worth; the Museum of Fine Arts, Houston, the Pierpont Morgan Library and the Metropolitan Museum of Art, in New York; the Musée du Louvre, Paris; the Staatsgalerie in Stuttgart; the National Museum of Fine Arts, Valletta, Malta and the National Gallery of Art in Washington, DC. He has also lectured at Harvard, Yale, Princeton, Oxford and the University of Malta. He is a consultant to the Museo Civico of Taverna and the Museo Civico of Urbania in Italy and the National Museum of Fine Arts in Valletta, Malta.
He is the author of numerous books on the Italian Renaissance, including Young Michelangelo: The Path to the Sistine (2010). Masaccio (1996) and Fra Angelico (1997) are both available in English, French and Italian. His Fra Angelico is also published in German. In 2001, Dr. Spike published Caravaggio, a monograph with complete catalogue raisonné of the paintings; the Second Revised edition of Caravaggio with updated bibliography and text was published in 2010, in connection with celebrations for the 400th anniversary of the artist's death in 1610.